The Quebec Student Protests
Almost two years ago I made this post, which is uncanny in its applicability to the current Quebec student protests.  A play without a hero People might point to Quebec's emergency legislation as proof of the fact that the government is in the wrong. Sure, it is in the wrong, but not in comparison to the student protesters, only in general. The students also happen to be in the wrong. ...
The Limits of Multiculturalism
This article originally appeared here and I am indebted to The Mark for publishing it so I do not want this reprint to be seen as anything untoward. Really, I wanted something leading this space that was not the Hitchens tribute, since that piece, apart from being laden with obscure references, probably has the least broad appeal of anything I have ever written, which is saying quite a lot. It...
But why does he have to be such an asshole?
The imaginary question from the imaginary person, who verily exists in this world, just not in my life, leads one to believe that another, less uncouth, expositor could have come along and been just as well heard and just as well considered and just as doubly well read. This is a falsity held up by Quixotism but maybe more precisely an inaccurate gauge of the state of the world's other...
We are all stupid
Think about it (or don't, as is your natural inclination). It seems to me that the only way in which humans could be considered smart is in relation either to animals or to rocks. But animals, much less rocks, are extraordinarily stupid! I watch documentaries involving evolutionary biologists who have trained monkeys to perform certain cognitive tasks. They are judging the animals cognitive...
All Time 100 best nonfiction books
Politics and war, science and sports, memoir and biography — there's a great big world of nonfiction books out there just waiting to be read. We picked the 100 best and most influential written in English since 1923, the beginning of TIME … magazine   There is a really big difference between best and most influential. So big I don't know why one would put both adjectives...
What people just don't seem to get
"Hereby it is manifest that during the time men live without a common power to keep them all in awe, they are in that condition which is called war; and such a war as is of every man against every man. For war consisteth not in battle only, or the act of fighting, but in a tract of time, wherein the will to contend by battle is sufficiently known: and therefore the notion of time is to be...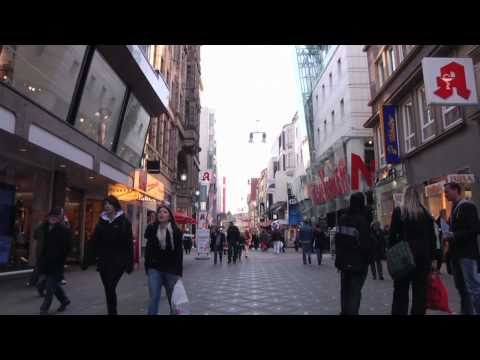 Among the Truthers, by Jonathan Kay
If you haven't read "Philosophical Underpinnings" which discusses the preface to this book, it is below, and that is where I would start. But this post should be fairly self-contained. Hopefully you enjoy it. I'm still thinking of reviewing ESPN's Grantland next, but I might do something else. In any event I don't plan on being so long between posts here; I've been very busy lately. I also don't...
"Among the Truthers," Part One, Philosophical...
Jonathan Kay is a columnist for Canada's right-of-centre newspaper The National Post. I am sure I have read some of his pieces before, I have seen him on television a time or two, but to be honest I don't remember much about him before he went on TVO's Agenda the other day to promote his new book, "Among the Truthers," which I've started to absorb. That's...
Be better read and you won't bitch as much
Should I start posting about being right? I don't know. This one time is an experiment. Look at what some National Post person wrote about Stephen Harper's post election victory moves:  It's not just that Mr. Harper decided to appoint three more unabashed partisans to the Senate. It's not just that the Senators-to-be, Larry Smith, Fabian Manning, and Josée Verner, were rejected by...
On Killing People
Cognition Capital Consciousness doesn't return. It is the scarcest resource despite its abundance and despite our ability to create it. We have a supply of it that can be replaced but does not replenish. And it is for these reasons that the threshold to justify its extinguishing should be enormously high. Mistakes are egregious and irreversible. The costs of doing business But there is...
Canadian Candide
So yesterday Canadians partook in their forty-first general election and returned a stunning, historic result. For anyone who has pored over the returns of yesteryear, or read John Duffy's chronicling of Canadian elections, Fights of Our Lives (now recommended), it would be hard to understate the legacy effects of this election. Jack Layton's legacy is secure, a remarkable turnaround...
The Ignorant Masses Fallacy
Check out this George Carlin bit where he repeats a version of the critique of mass society. His conviction is worth noting, but what makes his expression noteworthy I think it how clearly he states everything that a critic of mass society believes, that is, how clearly he states these fallacies. Why does education suck? "Because the owners of this country don't want that. I am...
A wedding, alas, not a funeral
LONDON - With a smile that lit up TV screens around the world, Kate Middleton married Prince William in a union that promised to revitalize the British monarchy. A million people roared their approval as the royal couple then paraded through London in an open carriage. I take this as indisputable proof that there is a certain large minority, or perhaps a majority, of people who are...
Governments and Gambling
As those who frequent this blog know I haven't used this space to speak about gambling or about the fact that I am living in Peru right now. I will post a comprehensive blog on Peru soon, but not here. I will include the link when that happens. As for gambling this is likely the only post I am going to make concerning it. * * * The government that protects its citizens from itself For...
Let's say something about saying something that...
So in case you haven't heard, the Floridian pastor Terry Jones burnt some Korans on March 20th, which set off a less than innocuous reaction. Some people, at least 24,  have died in Afghanistan during riots. Let's look at what the NYT writer Roger Cohen said about it: Perhaps [Jones would] care to explain himself to the family of Joakim Dungel, a 33-year-old Swede slaughtered at the...
In the future, I hope we have poor people
Measuring Difference Principle There is a way of measuring income and wealth inequality by measuring the distance between a Lorenz curve and a straight line. The straight line works like this, at any point, the number that represents the percentile of the population you are at, represents the percentile of wealth or income, that percentile receives. So, if you take the top 30% of the population,...
The Black Swan, by Nassim Nicholas Taleb
Why so serious? At the cost of being repetitive, I have to once again state my amazement at the aspect of human nature that allows us to mix the most rigorous skepticism and the most acute gullibility. It seems to me that The Black Swan is to be taken quite seriously. The work details a subject matter of great (and as the author argues, growing) importance to us: the recognition of a group...
What Wikileaks has wrought: Part One
Western governance, such as it is "One should also note…how easy it is for men to be corrupted. Their characters are quickly transformed, no matter how good and well-trained they were." — Discourses. Machiavelli Machiavelli did not give too much credit to the character of men involved in the realpolitik in which we find ourselves. But the main thing to remember is that...
Adam Carolla and taxing the rich
I'm working on a longer post on Wikileaks. But as you can probably tell there is a lot to take in on that story. Hopefully soon. *** I listen to the Adam Carolla show a lot and the other day he was complaining about the prospects of paying 750k in taxes this year. He ranted about how 1% pay for 40% (though he didn't quote that figure, its just a you know what I mean), and how no...
Not guilty by determination
The Agenda had a show on neuroscience's affect on the future of law. One contention raised was that if one could show brain activity had been compromised in an individual leading to inevitable, uncontrollable acts of crime (or more generally sociopathy), then the person diagnosed in question would not be guilty. Of course, this lead to the assertion that since there is no free will there is...
Carpe Noctem
Descartes' famous proof for existence, cogito ergo sum, I think therefore I am, was built upon, in some ways critiqued, by Sartre in Being and Nothingness. One essential idea from Sartre was that you didn't begin to exist by thinking, but rather, by becoming aware that you are thinking. We classify sentient beings as those who are self-aware, the common example is being able to...
Part Two
Hedges inevitably relies on Harris and Hitchen's support for the Iraqi invasion of 2003 to make the leap to the above paragraphs. But Dawkins, for one, was an ardent opponent of pretty much any Bush policy, especially the war. Dawkins focuses his atheistic efforts on US and UK education, separation of church and state, the evolution vs intelligent design argument, and Randi-style...
I don't believe in Atheists: Part One
That was the previous title of Chris Hedges When Atheism Becomes Religion. Before we go further let me say that there are a lot of things I don't like about this book, so the following shouldn't be construed as a review or a critique. It is definitely a criticism, one I doubt is objective, even though it feels to me like its rooted in rationalism. You've never heard of this book,...
Past Meanings: A brief Etymology of Atheism
I wrote this article a while ago and couldn't find it online. So here it is. Now that I have unlimited space I may expand it in the future as it was condensed for publication. * * * Michael Buckley is accurate when he describes the use of the word atheist in history as "long on rhetoric and polemics, but short on the precision."[i] Atheist and atheism have undergone a meandering...
Obamian Referendum
Well the Democrats gave up some ground in the latest American election, and a lot of commentary leading up to, and in hindsight of, these results framed it as being a referendum on Obama's performance. I think this framing has some merit in that a portion of voters don't distinguish candidates from parties and another portion of voters give a portion of their vote's consideration...
Advertising is (not) our downfall
Check out this Progressive article that claims that "democracy" is drowning in campaign ads. I think there are two general theses that forward the idea that mass society is gullible and susceptible to the power of advertising. The first is based on a historical fear engendered by the rise of the Third Reich. It goes something like this: the German people at the turn of the century...
Free Speech in a Free Society
Free Speech in a Free Society There exists contemporary confusion regarding the place of free expression and free speech in a free society. A free society need not be defined as a market-based liberal democracy with a charter of rights and freedoms, but that certainly is a very good outline for a free society. An outline which Canada, for example, has filled in quite well, especially in...
Edible Dinosaurs
Having just finished Chuck Klosterman's Eating the Dinosaur, here is a review: *** On the back cover of Klosterman's collection of essays there is a witty Q&A with the book's would-be purchaser, promising larger themes but nothing concrete. In this, the author delivers. One can appreciate in Klosterman a polished technical ability for exposition, expression, and...
Everyday everyday
In my second year at my second university I lived in a porous fire hazard which, in the deep of winter, had a maximum internal temperature of 14 degrees Celsius. Doors closed, radiators cranked, double socks. There was at least one thing I looked forward to doing every day, sometimes twice a day, in this place, and that thing was showering. The bathroom could fit two people if one stood in the...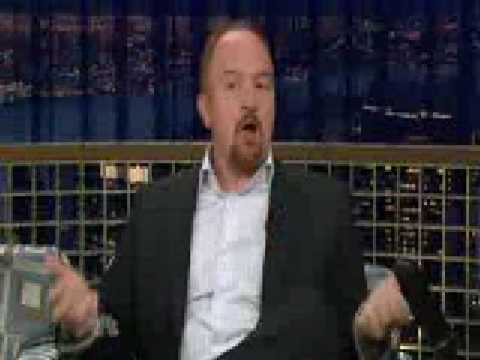 Vestigial Positions
"The 69-year-old David Johnston was sworn in Friday as Canada's 28th Governor General, taking over from the charismatic and wildly popular Michaelle Jean for a five-year term. But from the scene-stealing kisses blown by the eight-year-old granddaughter at his side to the frequent moments of genuine affection between Johnston and his wife, it was clear that Canada's new head...
Music and meaning
I read a blog last week that argued Eminem was the best rapper right now, in part, because his lyrics were "powerful and meaningful." The following could be interpreted as racist: it didn't surprise me the writer was a well off non black man. If you are like me and other people think you are white enough to tell black jokes around you'll also have undoubtably heard people...
Eating the Dinosaur
I've started to read Chuck Klosterman's Eating the Dinosaur. So far, there have been sentences like this: "If given a choice between interviewing someone or talking to them "for real," I prefer the former; I don't like having the social limitations of tact imposed upon my day-to-day interactions and I don't enjoy talking to most people more than once or...
Theist Priorities
There is a pretty great rap song by Drake, featuring Lil Wayne, Kanye West, and Eminem called Forever that has at least one suspcicious lyric. Kanye says at one point "trade my grammy plaques just to have my granny back." Wait, what? Shouldn't it be obvious that he would trade grammys for his grandmother's life? I don't know if its just a total lack of perspective or...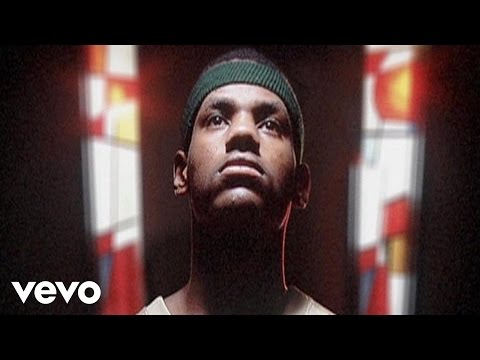 Internet Reflection
There is a lot of stupidity on the internet, not just bad ideas, but racism, trolling, and general idiocy. Some believe this is a result of the medium itself. While it is true that anonymity shields some who say what they otherwise might not. But what if the internet simply allows the general populace to reveal themselves as they are to a wider audience. Half the people are dumber than the median...
Cognitive training
There is a lot made of the fact that genetically (and therefore anatomically, etc) we are basically identical to homo sapien sapiens that spent eons evolving for the rigours of a hunter-gathering nomadic existence. But it is pretty unclear what this implies and in lieu of a comprehensive empirical understanding of our genes, their uses, and history, speculation runs rampant. Many people posit or...
Ground Zero Mosque
My opinion on the "ground zero" Mosque is pretty easy to come by. I'm not in favour of any new churches, synagogues, or mosques, so I'm not in favour of this particular new one. But since it should be legal for a church to be built without extreme location restrictions then it should be legal for a mosque to be built without the same location restrictions. What can we...
Filthy Lucre Interview, part 2
You agree with Hobbes that the default state is abject poverty and go on to say you are uneasy with the perverse results of the capitalist system. But earlier, you write about how much tax you pay on a car and at first are outraged but then realize you would pay that amount on one large purchase or a number of smaller ones. You say the correct response is not outrage, but Zen-like tranquility. So,...
Filthy Lucre Interview, part 1
"I'd venture to say that pretty much everything that the average person thinks he or she knows about how the economy works is wrong," Joseph Heath posits near the beginning of Filthy Lucre: Economics for People who Hate Capitalism.   If you were expecting a dry lecture from a stuffy economics professor, you will be pleased to find out that Heath, co-author of the cultural myth-busting The Rebel...
3 tags
Multiculturalism and Its Discontents
That's the title of Susan Jacoby's latest article on Big Questions Online. It is quite good, but then again, I would say that, having written what I already have. Jacoby uses the example of Ayaan Hirsi Ali, and a good example she is. But there is some room for criticism there. Jacoby repudiates those who would claim Hirsi Ali and Salman Rushdie have overstated the threats to their...
3 tags
The power of language
The blog has a new look that I am unsure about. Also, I have cleaned up some old entries with spell check, deleted some bad entries, and 'tagged' each entry for the type of content it discusses. This should make perusing the archive a bit easier. I'm hopefully going to start Niall Ferguson's "The Ascent of Money" soon, and will be writing a review of it....
7 tags
A review of Andrew Potter's The Authenticity Hoax
This book is not about authenticity, but rather, what people think is authentic. Potter begins with what turns out to be a perfectly chosen parable, in that it encapsulates so much of what his thesis concerns. He recounts the story of a husband and wife who, with their three year old son, uproot their life in France in order to live a more authentic life. How you ask? Why, by traveling to...
1 tag
3 tags
Phenomenal Agency
Theater of operations There is a good interview with Wikileaks founder Julian Assange done over tea with the Economist. In it he is quite ambivalent in offering a defense of his actions. He shouldn't be. But what is clear is that he is politically motivated. He should drop the veneer of letting information be free (in fact he claims "information wants to be free") and state...
2 tags
A healthy dose of Islamophobia
The Mark published this wet noodle piece titled "Islamophobia's Coming-Out Party." Amongst other things, it argues that Little Mosque on the Prairie's existence as a government sponsored and little watched television program shows Canada's natural superiority over the United States when it comes to values and rights, and progressivism. There is no more prominent...
1 tag
The Authenticity Hoax, Day 1
I got an email from the library this morning that Andrew Potter's new book, The Authenticity Hoax, was in for my taking. The subtitle is How we get lost finding ourselves. That had to have been written by the publisher. Its so in today's style of clunky subtitles that explain how this book explains the world. "How to stop Worrying and Start Living," "How to instantly...
2 tags
Sushi left out in the sun
ESPN recently published an expose of how various food vendors at sports stadiums cut corners and put the health and well being of their patrons at risk. What a surprise. Anyways, the fairly well known hoops blog Truehoop wondered if there weren't exclusive contracts how much the quality of food would improve given the competitive nature of the market. The other salient point being that the...
3 tags
Heath on loving psychopaths
Well, economic psychopaths. I'm currently waiting for Andrew Potter's "The Authenticity Hoax," to come off the library's reserves. I'm second on the waiting list right now. Until then I'll be itching for stimulation in the same vein so I might as well discuss a column by Potter's more hirsute half, Joseph Heath. I was looking for one he wrote on...